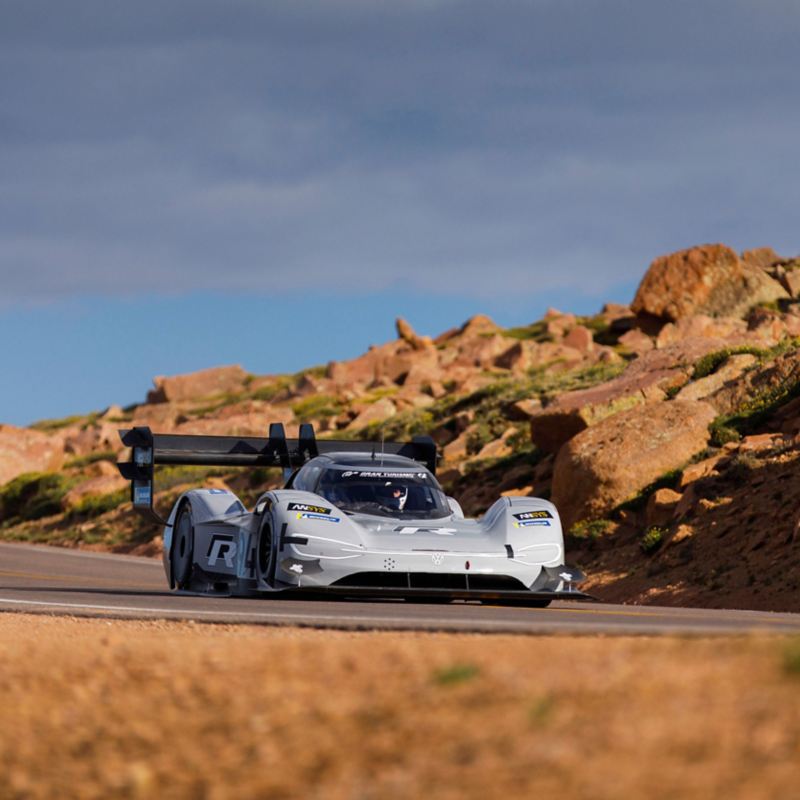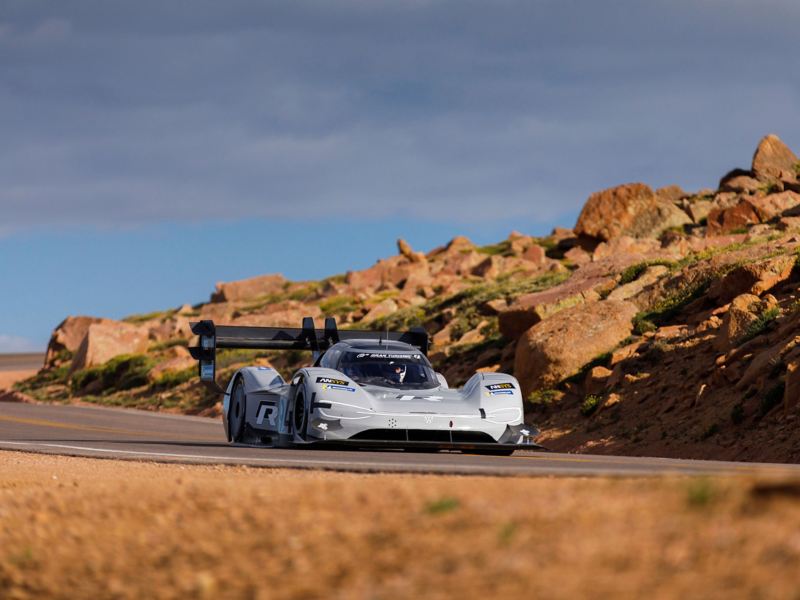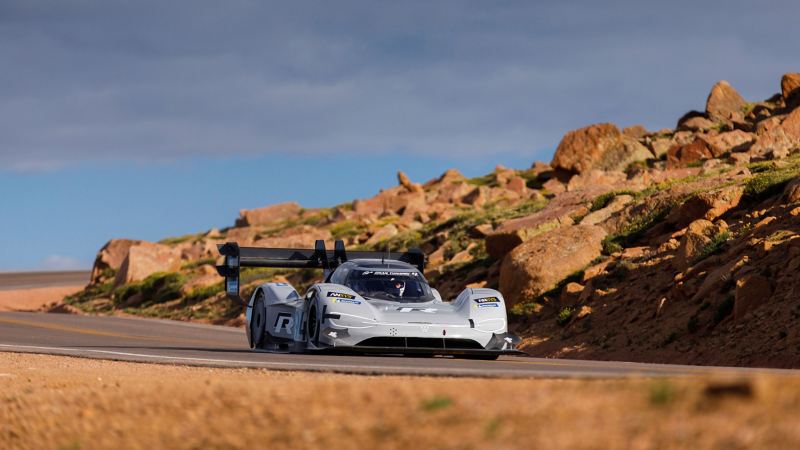 ID. R Pikes Peak. (Concept Car)

How much can Volkswagen's electric super sports car, winner of the legendary Pikes Peak mountain race in summer 2018, really do? Well, enough to reach the finish line at an altitude of 4302 metres in record time. All while using the same electric car technologies that power the rest of the Volkswagen ID. family.
A 1440 metre ascent, 156 tight bends and 19.99 kilometres in 7 minutes 57.148 seconds: after 31 years away from the race and eight months of development, the level of performance Volkswagen generated in its ID. R Pikes Peak electric concept car quite literally took it straight to the top. To the top of the Rocky Mountains, that is – at the Race To The Clouds, the world's most famous mountain race. This motorsport classic in Colorado is truly legendary. Constantly changing weather conditions, sub-zero temperatures and the low oxygen content in the air make it a real endurance test. "Perfect conditions", says Dr Frank Welsch, Member of the Board of Management of Volkswagen Passenger Cars brand with responsibility for Technical Development. For him, this spectacular comeback represents Volkswagen's way to the top of the electric mobility sector.