New standards for consumption values 
New standards for consumption values 
WLTP reforms vehicle manufacturers' measuring and testing processes. You'll find everything you need to know about the new approach here. 
Better clarity thanks to WLTP 
How much fuel does a vehicle consume? Volkswagen can now answer this question far more precisely with the new and standardized WLTP driving cycle. That's because the new procedure for measuring fuel consumption and CO2 emissions is geared more towards everything driving behavior. And it has been the replacement for the old NEDC standard since September 2017. 
What is the WLTP?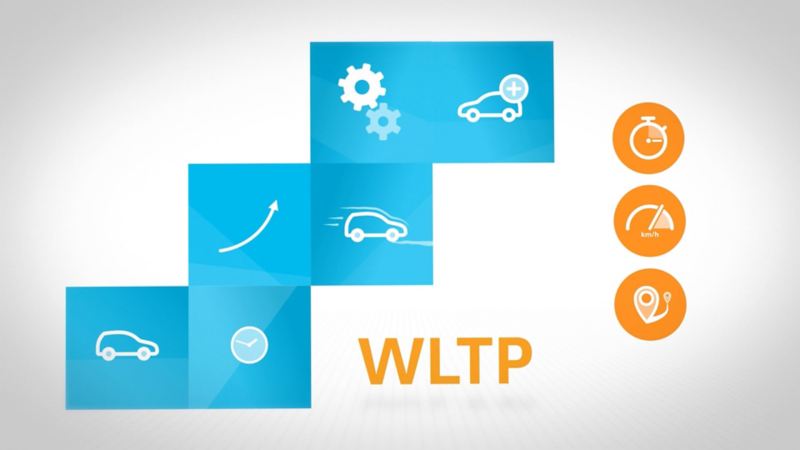 WLTP stands for Worldwide Harmonized Light-Duty Vehicles Test Procedure. This worldwide harmonized testing procedure for light-duty vehicles describes a new testing method to determine a vehicle's fuel consumption. This procedure is based on real recorded driving data and helps to simulate realistic driving even under laboratory conditions. That is why WLTP not only takes into consideration various situations and speeds but also a vehicle's different equipment variants and weight classes. 
Good arguments for WLTP 
A vehicle's actual consumption may differ from the information provided by the manufacturer. That is why the reliability of the results measured using the New European Driving Cycle (NEDC) has always been criticized. This is due to the fact that real consumption is highly dependent on individual driving behavior and the vehicle's equipment. One example is whether a vehicle is primarily used in the inner city, on rural roads or the highway. To address these differences, the theoretical framework of the NEDC has been revised to reflect a more dynamic driving profile. Drawing on statistical surveys and the analysis of average user profiles, this profile features higher acceleration, a higher average speed and a higher maximum speed. Instead of combining simulated urban and extra-urban driving, the vehicle is now tested in four phases and speed ranges. 
The exhaust and consumption values measured as per WLTP must be specified for all new passenger vehicle models launched as of 1 September 2017. This applies in Europe and many other countries worldwide. 
Closer to realistic consumption: WLTP revises consumption values