Volkswagen

and Apple Music – Drive with all your favourite songs.

Activate the mobile online services in your Volkswagen and enjoy up to 6 months of Apple Music for free.
Apple Music - something you should have heard.
Whether you're using your Apple device or Android smartphone: With Apple Music, you can access over 50 million songs ad-free both online and offline. Start streaming in your car today.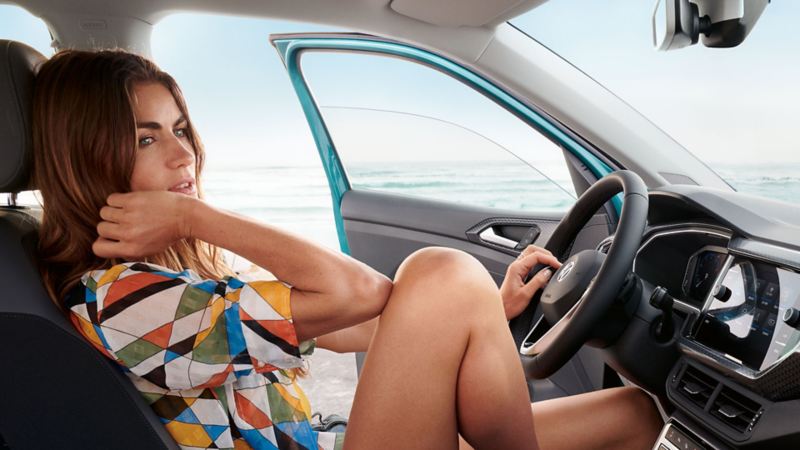 With Apple Music you can find your favourite music from a collection of over 50 million songs. It's also an easy way to uncover your new favourite artist and one of the best things about Apple Music is its personalised settings, which are based on your entries and music choices over time.
 
On the hunt for something new? Even though there are so many songs to choose from, browsing the music library couldn't be easier! Selected playlists put together by the Apple Music team and genre based radio stations are ideal for exploring new sounds. New artists and exclusive content are added to the app on a regular basis. The latest news and cultural updates are available from Beats 1 Radio.
 
You can also find inspiration in your friends' music choices: Follow them to see what they're listening to or share your own top hits and playlists.
 
To protect your data allowance, you can also load content from Apple Music and play it straight from your smartphone. This means that you are prepared for anything, even a lack of Internet access while you're out and about. And regardless of whether you're streaming or offline: Apple Music never interrupts your enjoyment with ads.
 
Of course Apple Music is not just restricted to your iPhone or any other iOS devices – there is also an Android app for your PC and, thanks to Apple CarPlay™, you can also enjoy full access to your songs in your Volkswagen so you can start streaming in your car today!
How to get 6 months of Apple Music for free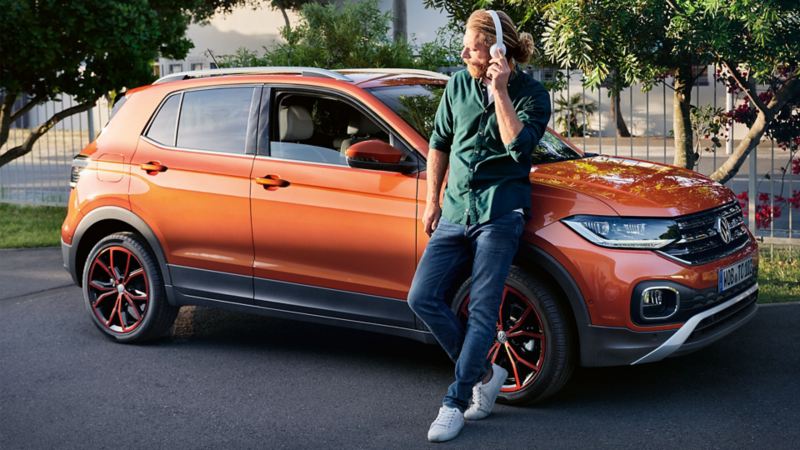 All customers of a new Volkswagen with We Connect or Car-Net Online Services can redeem an Apple Music voucher.
To enjoy over 50 million songs from Apple Music while you're out and about and at home, the following conditions must be met:
You own a

Volkswagen

from model year 2018 or above

Your

Volkswagen

has We Connect or Car-Net capability and you have activated it for the use of the We Connect services

You have downloaded the We Connect app on your smartphone
Not sure whether you meet the relevant requirements? Why not check out our FAQs on this page?
Ready for music after your fancy? You can get your voucher for Apple Music right now as a registered user via the We Connect app for iOS and Android or on the We Connect portal.
Enjoy Apple Music best with Apple CarPlay™ in your

Volkswagen



For the best music experience, we recommend connecting your iPhone with Apple CarPlay™ via App Connect.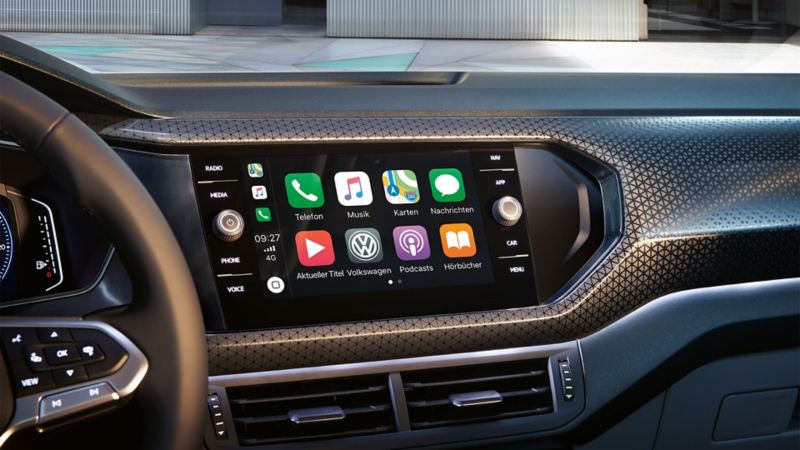 With CarPlay™ by Apple, you can control selected apps from your iPhone while driving. Using these apps is as easy as it is from an iPhone. Phone, news, music – everything at the press of a button. You can even operate the system via voice command if you so desire.
CarPlay uses Siri Voice Control and has been developed specifically for use in cars. The selected apps that can be controlled via CarPlay have been optimised specifically for use in cars. This allows you to use them as your hands and eyes can remain where they belong while you're driving.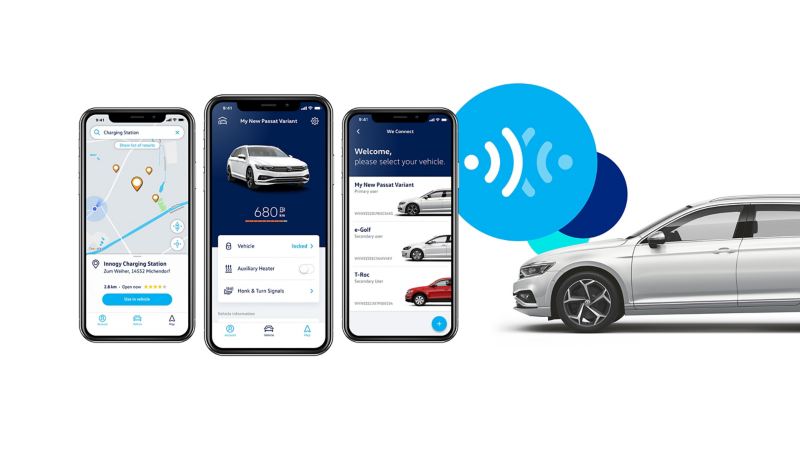 We Connect App Download
Connect with your Volkswagen: Experience all the advantages of Car-Net and We Connect in one app
Any other questions? We have put together solutions for some of the most common problems.